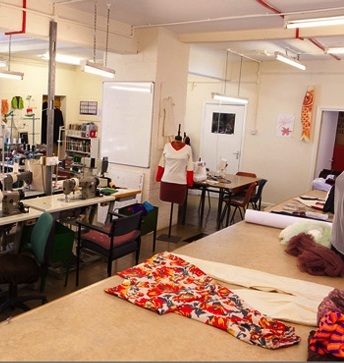 SPECIAL NOTICE:
WE ARE CURRENTLY ONLY ABLE TO OFFER SEWING AND PATTERN CUTTING DROP IN WORKSHOPS.
PLEASE SEE OUR CURRENT TIMETABLE
Beginner level sewing class.
This course is for you if you have never used a machine before. The course will start with how to thread a machine and cover how to use machine attachments, make bags, neck lines and small dresses. Experience needed: none
Industrial machining class.
Learn how to sew garments up to the rag trade standard. You will learn how to take your body measurements and create a top to fit, and how to detail garments, collars, cuffs, waistbands etc. Experience needed: able to thread and control the machine
Sample Machining class.
Learn to sew a professionally finished garment, use the overlocker, and make and alter patterns. Experience needed: able to make simple garment.